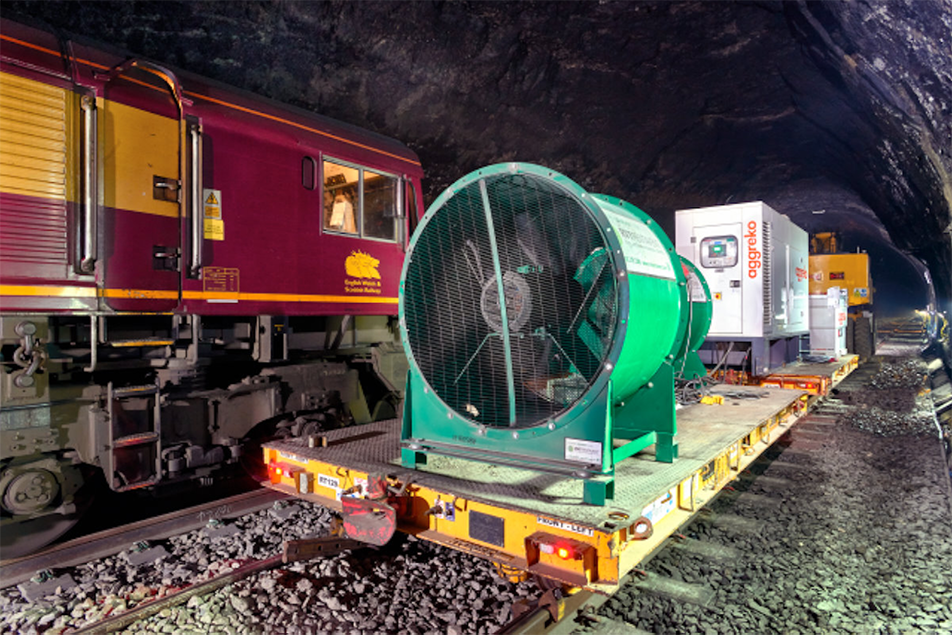 In confined spaces such as tunnels, pits, shafts and basements, maintaining a constant flow of fresh air can be challenging. You need to calculate the size of the area to establish how many air changes are required per hour. You also need to know how far away the fresh air source is so that you can calculate how much pressure is required to force fresh air along the ducting. You also need to identify what substances are contaminating the air or causing a lack of oxygen, for example; carbon dioxide, carbon monoxide, diesel fumes, methane, nitrogen dioxide, nitrous oxide, hydrogen sulphide etc.; before you can confidently select an effective ventilation strategy.
Fortunately, here at RVT we have a solution for all scenarios, but one of our most popular products for large airflow ventilation, is the 1250S Axial Fan.
RVT's 1250S Axial Fan provides powerful and effective ventilation when large airflows are required, such as in tunnels, warehouses, railway stations and retail stores, as well as in locations requiring fume extraction. And if even greater volumes of air are required due to the nature of the site or the tasks at hand, multiple units can be used together for increased air movement.
Its 70,000m3/hr airflow capacity and powerful 415V motors guarantees thorough ventilation is supplied when you need it most, whilst remaining easily manoeuvrable thanks to the skid-mounted design.
Whether ventilating tunnels or warehouses, or needing negative pressure within retail stores and distribution centres, our 1250S Axial Fan is powerful, effective and easy to install.
Click here to view our full range of Ventex Ventilation Solutions.